We celebrated National Handloom Day with our brand Urmul Desert Crafts, marking a significant occasion to recognize and celebrate the artistry and heritage of handloom weaving in India.
This year, the theme for National Handloom Day 2023 was "Handlooms for Sustainable Fashion." This theme underscores the vital role of handloom weaving as an eco-friendly and sustainable alternative to machine-made textiles.
To honour this legacy and promote sustainable fashion, organisations like Commissioner Industries, WSC (Weavers Service Center), RHDC (Rajasthan Handloom Development Corporation), and IICD Jaipur came together to organise a Handloom Week Fashion Show at Rajasthan International centre, Jaipur.
Urmul Desert Crafts (UDC) was invited to showcase its collection during this event. The essence of sustainable fashion was reflected in UDC's Autumn/Winter 2023 Collection – a captivating fusion of designer ingenuity and artisanal expertise.
This collection was designed to pay homage to the pastoral communities of the Thar Desert, shedding light on their symbiotic relationship with the distinctive desert ecosystem. The fashion line drew inspiration from their way of life, capturing their ethos and spirit in every piece.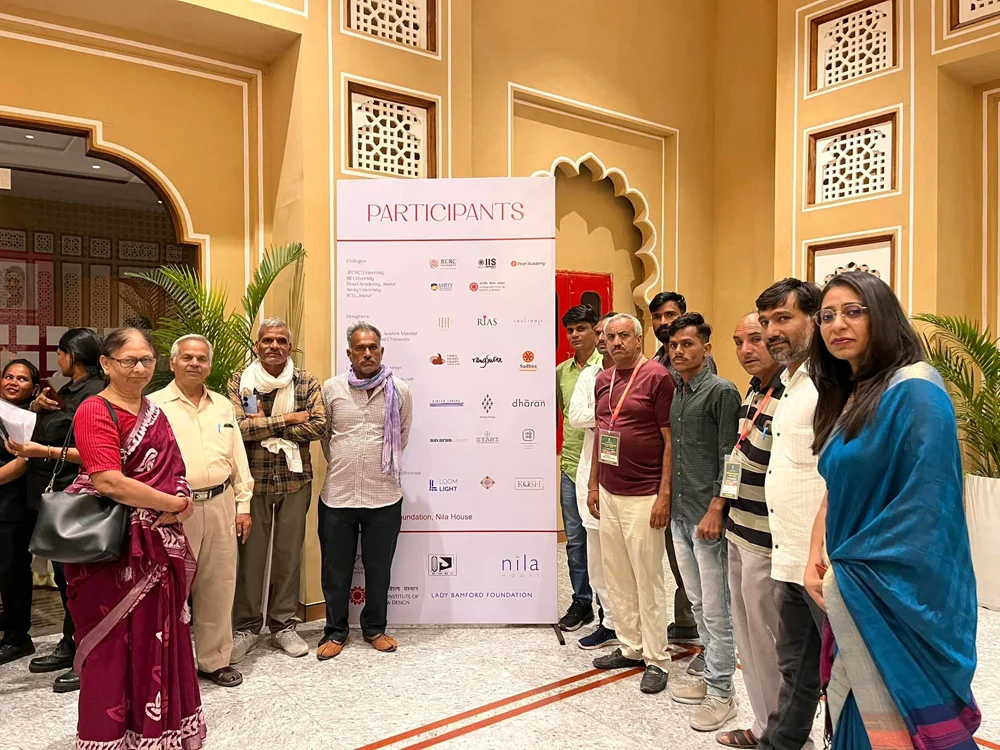 In the pursuit of reducing fashion's environmental impact, UDC's collaboration with local artisans sought to harness the resources of the Thar Desert. Natural fibres sourced from the desert of Western Rajasthan were ingeniously incorporated into the collection, showcasing innovation and refinement in every design. The utilisation of indigenous wool, a treasure trove of cultural heritage, not only enhanced the collection's aesthetics but also promoted sustainability.
Through this initiative, the aim was to decrease the carbon footprint of the fashion industry, preserving indigenous traditions and fostering eco-conscious choices. The collection emerged as a powerful symbol of perseverance, innovation, and the potential of collaborative creativity. It bridged the gap between tradition and contemporary design, exemplifying the beauty that arises when ideas are woven together with respect and dedication.
The narrative of the collection is intricately woven in the narrative of the pastoral population of the Western Thar Desert. It celebrated their harmonious coexistence with the unique Thar ecosystem and presented a fashion line that is deeply inspired by their lives, struggles, and triumphs.