Shri Arvind Ojha
Desert Fellowship
मरुभूमि मरी हुई भूमि नहीं है। बहुत गहरा पानी लोगों को भी गहरा बनाता है। मरुभूमि में प्रेम है, रंग हैं, जीवन है, जीवट के साथ।
रेत के समंदर में असीम सुनहरी संभावनाएं हैं।जरूरत है नौजवानों की जो अपनी जमीन, अपना देस छोड़ किन्हीं झूठे सपनों के पीछे भागने की बजाय अपनी धरा में बदलाव रचें
Keywords
Desert
Rural immersion
One-year in village
financial support
mentoring
Network development
Institution Building
Storytelling
knowledge
mistakes & learning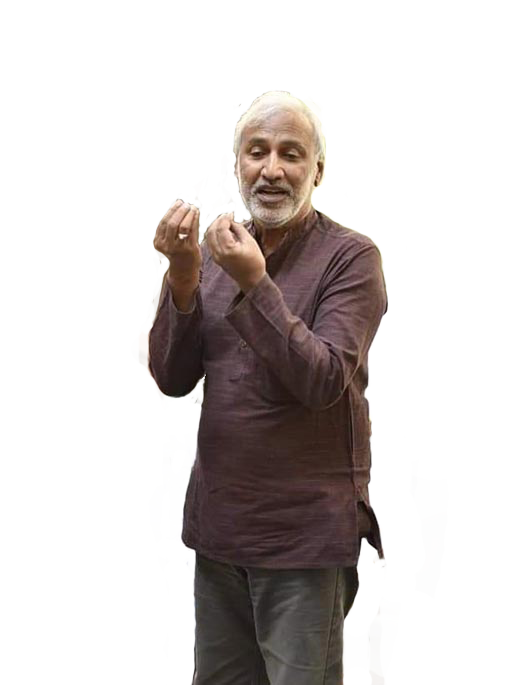 To foster high potential youth towards sectoral excellence and social leadership having special bond with deserts, and eventually growing into a committed network of changemakers. We hope to see this network of changemakers evolve into a Global Desert Partnership, engaging with a wider group of thinkers, innovators, entrepreneurs, changemakers, storytellers and explorers.
Deserts are bioregions enliven with innovation, resilience and faith. Arvind Ojha Desert Fellowship programme derives these as core values deeply ingrained in the approach & design of the programme. The fellowship programme will be an opportunity to dream; to be mentored by practitioners and theorists alike; to live in desert; to get knowledge & resource support; and, most importantly the space to make mistakes and learn therein.
It is visualized to be a unique one-year immersive experience of living and working with desert community. Principally based on the idea of 'Plural', the fellowship will enable opportunity for collective exploration, synthesis and action. Participants will explore the bioregion – its land, life, living; synthesize the complex socio- economic-cultural linkages of each with other(s); and, design their unique interventions to respond to those in their medium and domain. The fellowship programme will follow mentor facilitated do-it-yourself design.
Key themes the Fellows will be exposed to and work on will include Pastoralism, Rainfed agriculture, Textiles & Handicrafts, Education, Environment action, Climate change. The medium for interventions by Fellows will be diverse, broadly categorized in two segments – (a) Institution building (b) Storytelling. Various aspects in both the segments will include engaging with community, dialogue with stakeholders, designing programme interventions, writing, reading, planning, reviewing and more planning.
How the fellowship will work
The Arvind Ojha Desert Fellows will operate out of a desert village in selected field area. They will get two months of time to acquaint themselves with the local culture and people. During this period, they will be mentored by range of experts and thought leaders. In the two months the Fellows will come up with their intervention ideas. Fellows will use the balance of their Fellowship duration to develop their idea into an institution or a story product. During the entire duration series of thematic dialogues, discourses, panel discussions, mentoring sessions will be organized.
Fellows that we are looking for
Dreamers who are responsive and sensitive towards environment, community, diversity and culture
Who are creative and have the ability to think critically and analyze
Have a strong resolve to act upon grassroot issues, opportunities, challenges
Is a leader in thinking and work approach
Is guided by values and principles
Any individual between the age of 18-30
Can come from any region (rural/ semi-urban / urban), Nationality, Gender
Should have at least completed schooling education till 12th or equivalent
Should be nominated by someone who knows the nominee well. (Village Head, Institutional Head, Mentor, Teacher, Line Manager or any community elder).
Should be very adaptive to diversity and local culture & lifestyle
Should be committed to relocate to the village in the desert for 1 year
Should be willing to develop a vision and willing to work on a rigorous action plan during the course of fellowship
What does the Fellowship offer?
One year Fellowship to five high-potential individuals
Bespoke mentoring by domain experts and sector leaders throughout the programme
Fellow gets upto INR 5 lac per annum grant custom designed to finance the Fellow and the Fellowship project
There will be a two-stage selection process for the fellowship. All the Fellowship applications received will be thoroughly screened by the longlist jury comprising of mentors. This screening will primarily be based on the nomination received for the applicants and the response given by the applicant in the application form. Additional virtual interviews may also be set up.
All the long-listed candidates will be invited to participate in a 5-7-day bootcamp at a location in Rajasthan. All costs for the bootcamp will be covered for the candidates selected to this stage. Final set of Fellows will be selected during the bootcamp, basis their performance and potential mapping by Final Jury.