About Us
We are co-creating empowered and sustainable communities.
With the aim to empower village communities towards self-reliance, Urmul Seemant Samiti has been working since its inception in 1994 in Indo-Pak border village of Bajju, Bikaner, to develop a safe and enabling environment for people that ensures that their right to health, education and employment is respected and realized without discrimination and exclusion, with special focus on children and women. Striving for development in the most distant and underdeveloped villages of Bikaner and Jodhpur district to ensure that people are empowered to decide, design, implement and eventually self-finance the package of development services which are made available to them under different projects.
Vision
Breaking barriers for promoting desert centric social innovations
Mission
To design and implement package of sustainable development services leading to direct benefits for communities of desert
Our Focus Areas
Urmul Seemant focuses on children, organizing collectives of women and other community groups to oversee and actively participate in implementing various focussed programmes

Income Generation Programme
Provided with better health services
Camel herders turned entrepreneurs
Awareness on Child Rights
Founder Chair of Urmul Seemant Samiti
Shri Arvind Ojha
Shri Arvind Ojha Ji was the Founder Secretary of Urmul Seemant Samiti, Bajju (Bikaner), Chief Executive, Urmul Trust, and Chairman of Girls Not Brides, Rajasthan. Often referred to as Guruji by his colleagues and staff, Shri Ojha dedicated over four decades of his life for the empowerment and sustainable growth of disadvantaged vulnerable groups, women and children in Rajasthan and other parts of the country. During his journey, he was involved as an active member in all the 14 organisations of the Urmul Family. A strong advocate of women empowerment, girl child education and aborgation of child marriage in Rajasthan, he was a humanitarian of the highest order. Urmul Group of Organisations continue to march on the path of growth and innovation with kindness and integrity as set by him.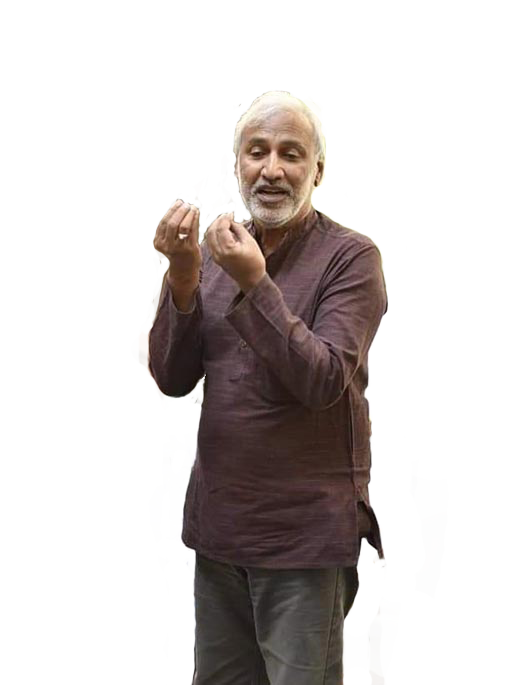 A Flight of Hope
Saamu Bai was not always this brave, the situation got her to become so. A Pakistani migrant of the 1971 war, Saamu had experienced poverty and struggle in the Thar to a point where most would give up but she fought her way out. The art of Kashida ran in her family. She was no exception to it ever since her childhood. All she needed was an opportunity to finesse her art. Urmul helped her with this and now its been 21 years of her association with the Income Generation Programme at the organisation
Opportunities Galore
Once valued at Rs. 1 lac per camel, the camels of western Rajasthan have low use value and currently priced at a meager value of Rs. 2500-5000 per camel. Bhanwarlal Raika, a camel herder from Nokh, Bikaner, used to own 60 camels. Despite owning a large herd, his attention gradually shifted from camel herding to other activities over the decades due to declining income opportunities. A story of hope brought home by his brother Sriram Raika, encouraged Bhanwarlal to change his course of action.
Trailblazing For Change
Urmul Seemant Samiti, Bajju has been working with adolescent girls on menstrual hygiene management and sanitary napkin preparation, usage and disposal. With support from Plan International, the team has conducted several training and awareness programs for leaders of adolescent girl groups from different villages of the project area. Through these training and awareness programs, the girls were constantly oriented on menstrual hygiene management and developed their understanding on menstrual cycle and how they can make sanitary napkins at home with localized material.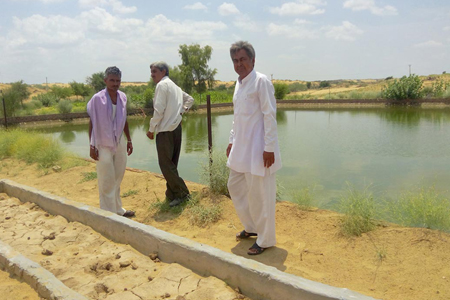 With Head Held High
Madan Singh reflected strength ever since the day we met him at his small house in his fields in village Modayat. Limping around on one leg, he fell prey to polio in his early years but never let that hinder his path to become a successful farmer who tries his best to do justice to his land. When our team at Urmul Model Farm approached him to attend a training on organic and sustainable farming, he showed a great deal of interest and was amongst the first few to reach the campus at Bajju on the day of the training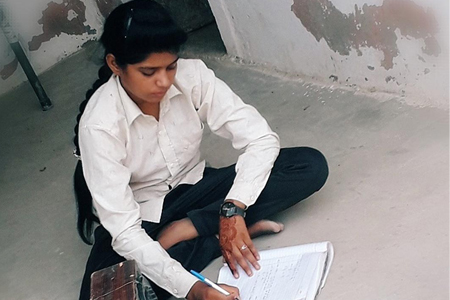 A WASH Activist in the Making
Manju is the fifth child in a family of six children. Her father was forced to work endlessly to make ends meet for the family. Under societal pressure and barely any resources, her father married off her elder sisters even when they had not attained the legal minimum age. However, Manju was determined to spend her time at school wisely and make the most of it. She was studying in Kasturba Gandhi Balika Vidyalaya where our Prajwala Programme team was implementing a comprehensive WASH intervention to develop an understanding of hygiene and sanitation practices amongst adolescent girls.